It is that time of year fortrees, lights, mistle-toe and Menorahs. Lights around Christmas have a special joy for me and not just because they once signified the arrival of Santa (the best set of landing lights a child could entertain). Eventually, the way they reflected off nature like pine trees and snow, got me to thinking of the Light of the World, God, and life in general. This made for many spiritual moments of reflection.
Before I dive into the history of Christmas lights and Christmas tree decorating, I wanted to introduce to the pictures you will see throughout from my neighborhood as well as invite you to take time out, take some pictures and share yours. There is something quite special about these pictures. I know a lot of neighborhoods decorate but there isn't charm to quaint little homes and that nearly everyone gets on the bandwagon. Since we have moved to the area of Allen Park, the area is growing on me. And one thing I particularly is everyone decorates. In a matter of around 12 blocks of neighborhood, I took well over 100 photos and I tried to post a large amount of them here, but some were repetitive looking and others I didn't shoot that well. I include others not shot well because the blur looked cool! It is not that these are the best ever decorations I've ever seen but more the quantity, the participation, which gives this area a sense of community rather than the separation we see going on out there a lot. So, enjoy plenty of pictures and a little bit of history.
The first Christmas lights were candles attached to tree limbs using melted wax or clips in the 18th Century and it began in early modern Germany. Later in that same century, some used clip-on candle holders with little tin cups to catch the wax. Are you thinking dried out trees and fire aren't a good mix? Their way of getting around this danger was to have a bucket water or sand near-by. You might think "poor souls" but this tradition lasted until the 20th century.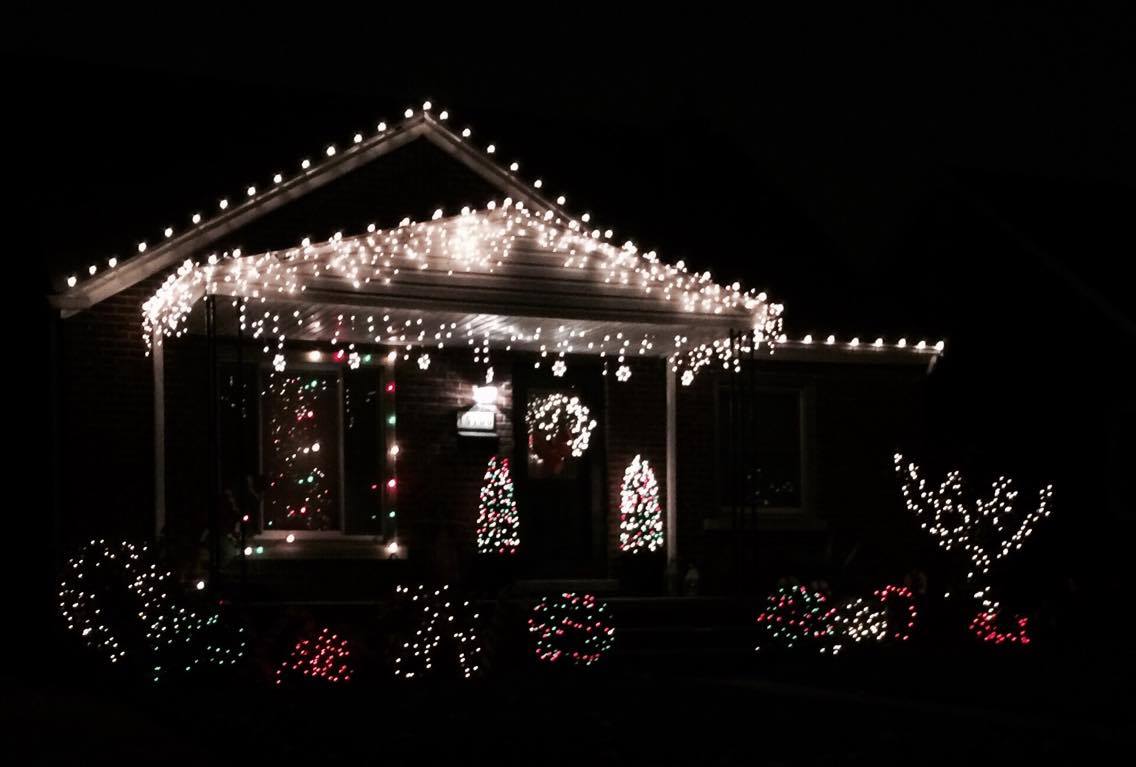 In 1848, British society embraced the notion of Christmas lights on a tree after a publicized illustrated picture of Queen Victory and Prince Albert with their children gathered around a lit Christmas tree appeared in the Ilustrated London News. An American version of the lit Christmas tree came to be when the same picture (removing the Prince's mustache and the Queen's tiara) made it to the USA.
It wasn't until 1882 that the first electric lights were produced by, of course, the one and only Thomas Edison. He gave up on the tree idea and instead hung a string of lights outside his laboratory in hopes of gaining contract to provide electricity to Manhattan. The vice President of Edison's Electric Light Company, Edward H. Johnson, was the first to successfully hang colored lights on his tree. 80 of them to be exact with the colors red, white and blue. The New York press ignored the event but a Detroit News Paper picked the story up and he became known from then forward as the Father of the Electric Christmas Tree.
Enjoying this article? Subscribe for Free--Receive free promotions and stay up to date with the blog and more! Subscribe Here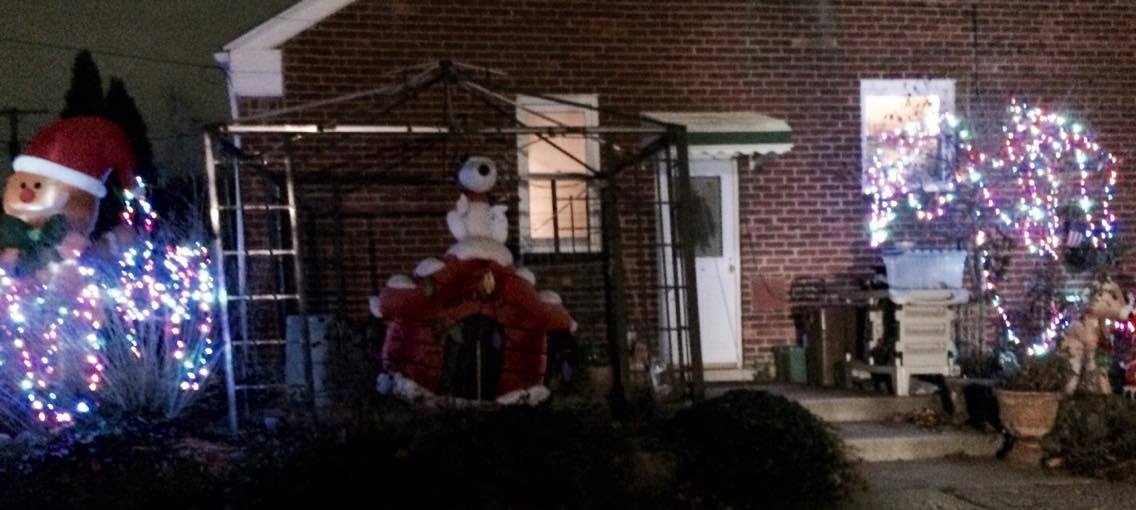 Generally, believe it or not, the public didn't trust electric Christmas lights. It wasn't until 1895 when President Grover Cleveland was seen with a tree holding 100 electric tree lights at the White House. Then, it became all the deal-e-o at a cost of $300.00 which would be roughly $2000.00 today. In the 1920's, after a tragic NYC fire caused by a tree fire decorated with burning candles, a man known as Albert Sadacca produced the first lights that were safe for the home. In 1925 he formed the NOMA Electric Company which ended up being the largest Christmas tree light manufacturer in the world.
Also in the 1920's, came the first ever outdoor Christmas tree light display as demand grew for more styles, colors and Christmas shapes. The first was organized by Fredrick Nash in California on Santa Rosa Avenue and they called it "Christmas Tree Lane". It has been lit ever since except during WWII. In 1923, Calvin Coolidge lit the first National Christmas tree of 1000 lights. There was also something called The Holiday Trail of Lights taken from the idea of the Festival of Lights, a coordinated effort between Texas and Louisianna that began in 1927.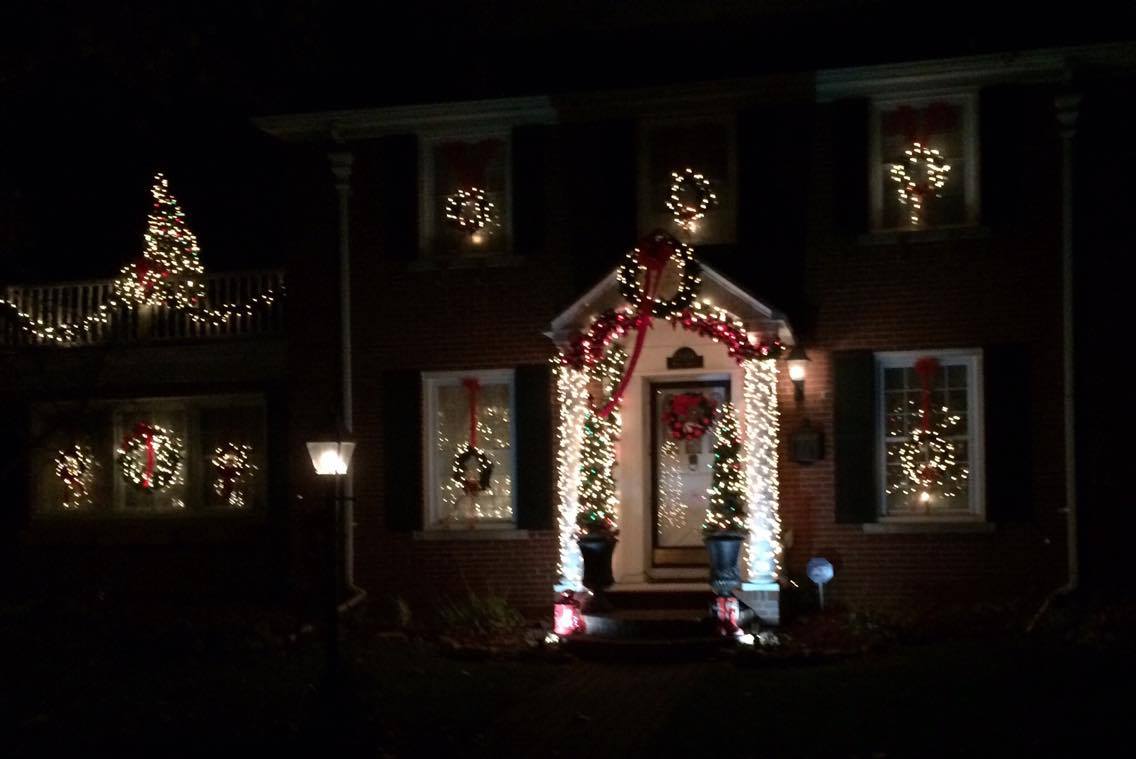 In the late 1950's, we saw the rise in the Aluminium Christmas tree but lights didn't work well with them so they used a rotating color wheel of projected light. This hit the Christmas light market hard and NOMA filed for bankruptcy by 1966. By the 1970's, all Christmas lights were pretty much made overseas. By the 1960's, it became popular to outline the outside of the home with a string of weatherproof Christmas lights. Then later in the 1970's, the Christmas light market was revolutionalized by the mini-bulb and homes that were easier to decorate on the outside.
historical information taken from the following sources: